I have been working on a series of nail art posts inspired by the most wonderful feeling of all: LOVE!
I am hoping to share these with you over the next few days to give you ideas for your Valentine's Day mani.
The first look I attempted was a freehand Delft design.
I used the
China Girl
tutorial from Nail Candy book by the lovely Geer sisters at
Hey, Nice Nails!
and a couple design I saw on an
Etsy
item: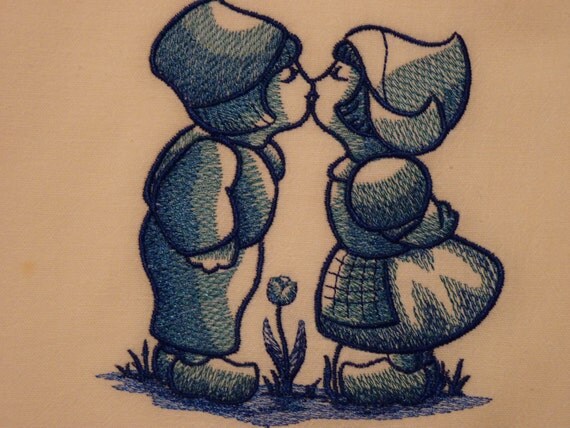 The other nails were inspired by the tulip on the same picture as the couple and some random hearts and dots.
I used Make MyDay Amelie as the base and Orly shockwave with a small nail art brush and dotting tools for the details.
I really enjoyed doing this, I always find nail art therapeutic. I liked the results so much I kept it on my nails for a day! Fragile and blue, shiny and sweet.